nest e thermostat
00055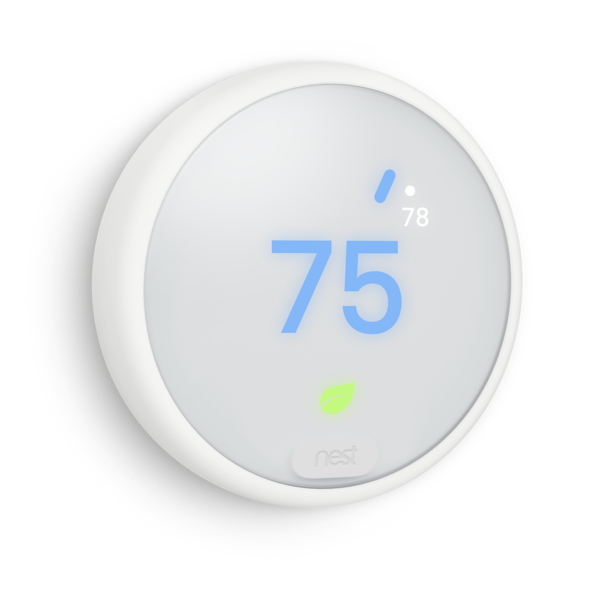 Nest Thermostat E
The frosted display shows you the temperature when you're close, and fades into the background when you walk away.
Designed to go unnoticed.
Nest Thermostat E's frosted display blends in beautifully. Up close, everything you see is soft and subtle, like a watercolor. And it all disappears when you walk away.
Turn it up or down from anywhere.
With the Nest app, change the temperature from the beach, the office or your bed.*
Remote control.
From your phone, tablet or laptop.
Check your Energy History.
See how much you save. And see how to save more.
Know if there's a problem.
Nest can tell you about your furnace, filters and more.
Family Accounts.
Everyone at home can use the Nest app.

*Mobile notifications and remote control require working internet and Wi-Fi.
Installed
add installation (99)